---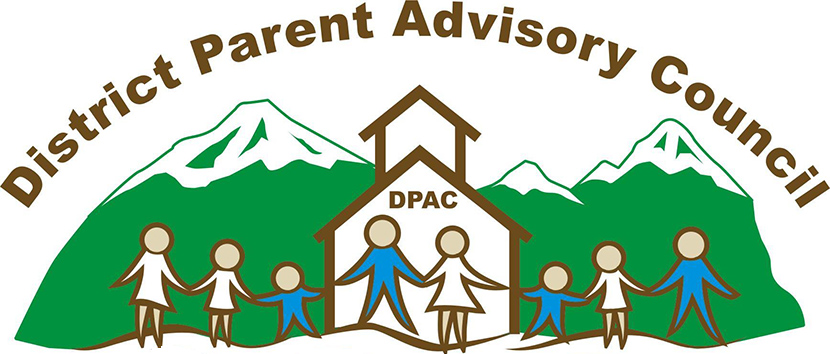 The District Parent Advisory Council (DPAC) is the legally recognized voice of parents at the district level. Each school parent advisory council may choose to send one elected representative to become a voting member and to act as a liaison between their PAC and DPAC.
What We Do
To promote the interests of public education by fostering co-operation and communication among parents, students, educatorsand school district representatives.
To advise the school board on parental views about the school district´s programs and policies.
To communicate with parents about school district policies, programs and activities.
To provide leadership in developing and understanding the rights and responsibilities of parents within the education system.
To assist parents and PAC´s in accessing the system.
To assist its members in obtaining information about school, district, provincial programs, policies and in communicating with district representatives.
To liaise with the partner groups and community organizations.
To promote a positive image of the public school system within the district.
The Guiding Principles for Parent Actions are:
To advocate for all students in the educational system.
To keep the focus of our organization on education and the well-being of all students.
To strive to be inclusive.
To be non-partisan politically.
To co-operate with others whose goals are consistent with ours.
To advise elected and appointed educational decision makers of parental views, needs and concerns.